Writing on Environmentalism in India: Challenges and Opportunities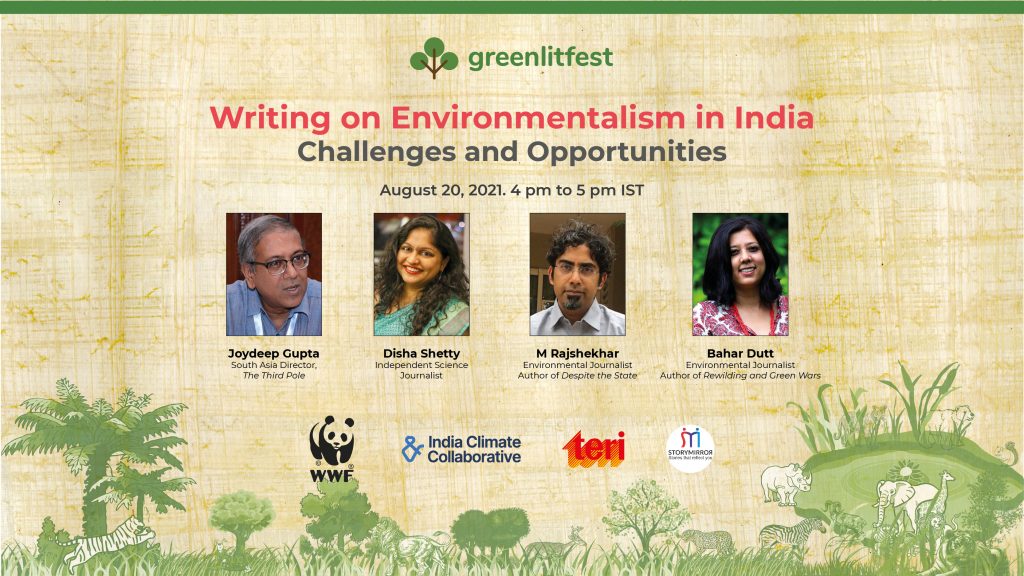 About the Event
To form a community of readers, writers, bloggers of content on Indian environment. Those who want to discuss, learn and contribute to preserving and growing the health of our ecosystem are welcome. Through sustaianabilitynext.in and greenlitfest.com, a group of writers are driving this initiative.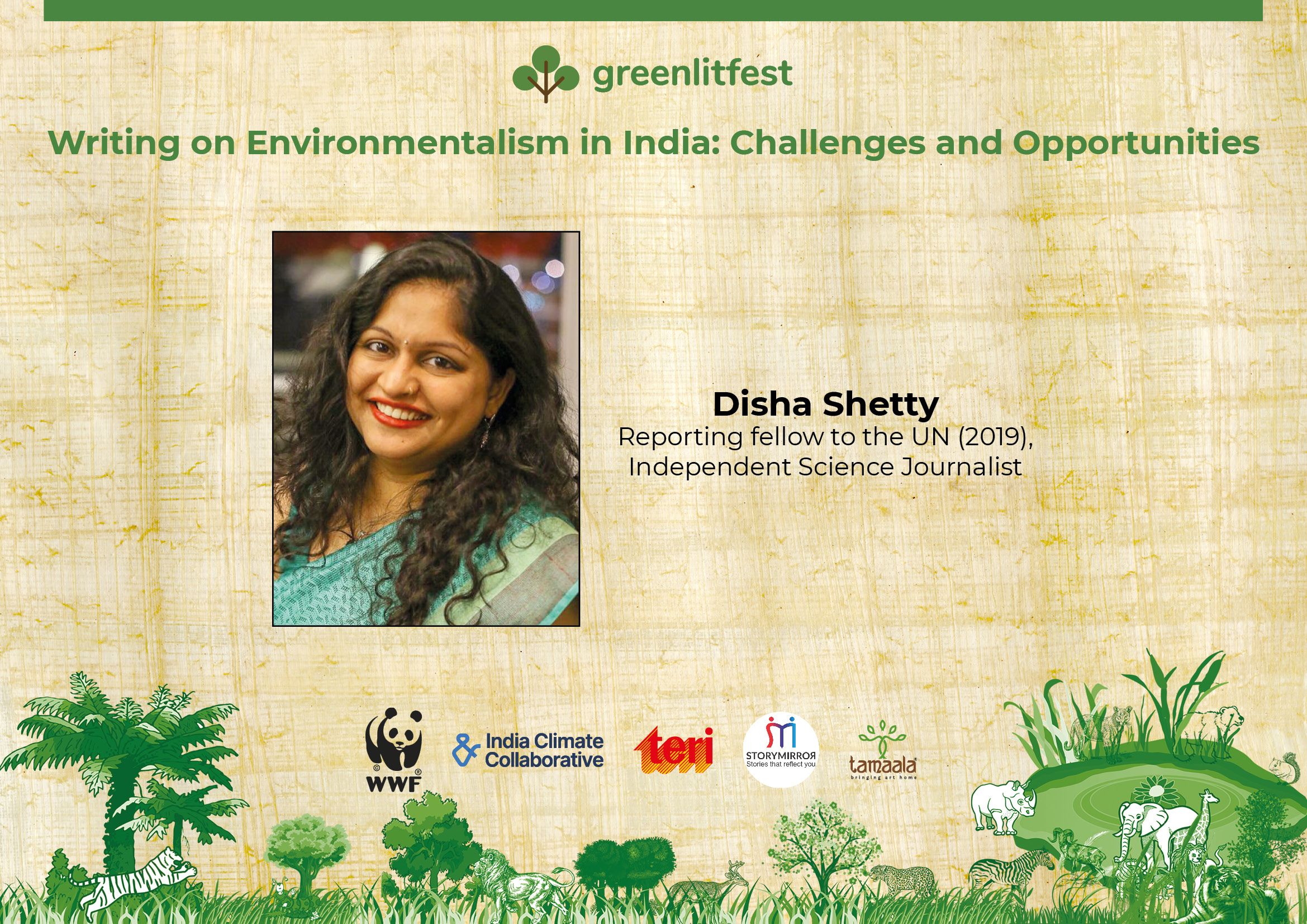 Disha Shetty
Disha Shetty is an independent science journalist who writes on public health, environment, gender and the intersections. She has written extensively on climate change, travelling across India, and has also covered global climate conversations from a developing country lens. Disha holds a masters in Science, Environment and Medicine Journalism from Columbia University. She has also received reporting grants from the Pulitzer Center and International Women's Media Fund, among others. Her work has appeared in several Indian and international publications like Undark, Hakai, Forbes, IndiaSpend and Scroll. She is the winner of the 2018 Global Health Reporting Contest Award and has been a reporting fellow to the UN in 2019. The series 'Environment Undone', supported by the Pulitzer Center, that she co-authored with Tish Sanghera and Pankhuri Kumar for IndiaSpend, was awarded an Honorable Mention at the 20th Annual Society of Environmental Journalists (SEJ) Awards announced recently.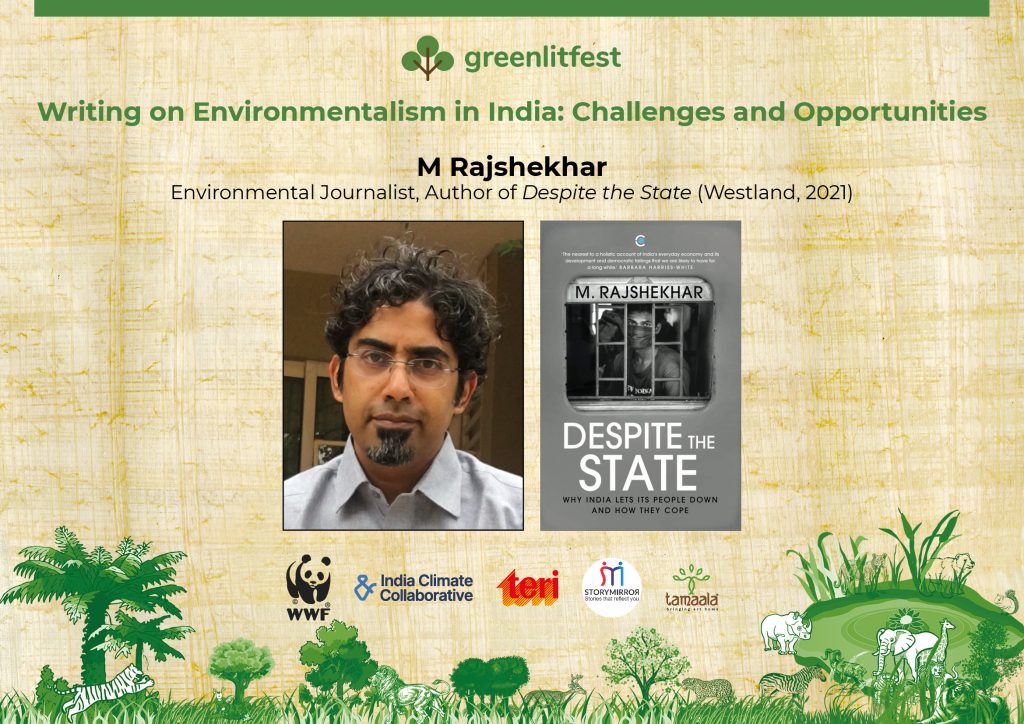 M Rajshekhar
He started his career as a business reporter in 1997. He began reporting on environmental issues as a freelance journalist in 2005. After a brief stint with the World Bank, an MA at the University of Sussex, and two years of independent research—spent studying the village-level impact of an agribusiness model in central India and the drafting process which produced India's Forest Rights Act—he joined the Economic Times to report on rural India and environment in 2010. During this period, he won two Shriram Awards for Excellence in Financial Journalism (2013 and 2014). He joined Scroll.in in 2015 to do a thirty-three-month-long reporting project, Ear to the Ground, which became the substrate for this book. This series won the Ramnath Goenka Excellence in Journalism Award (2015), the Bala Kailasam Memorial Award (2016), and two more Shriram Awards for Excellence in Financial Journalism (2015 and 2016). His reportage can be found at www.mrajshekhar.in.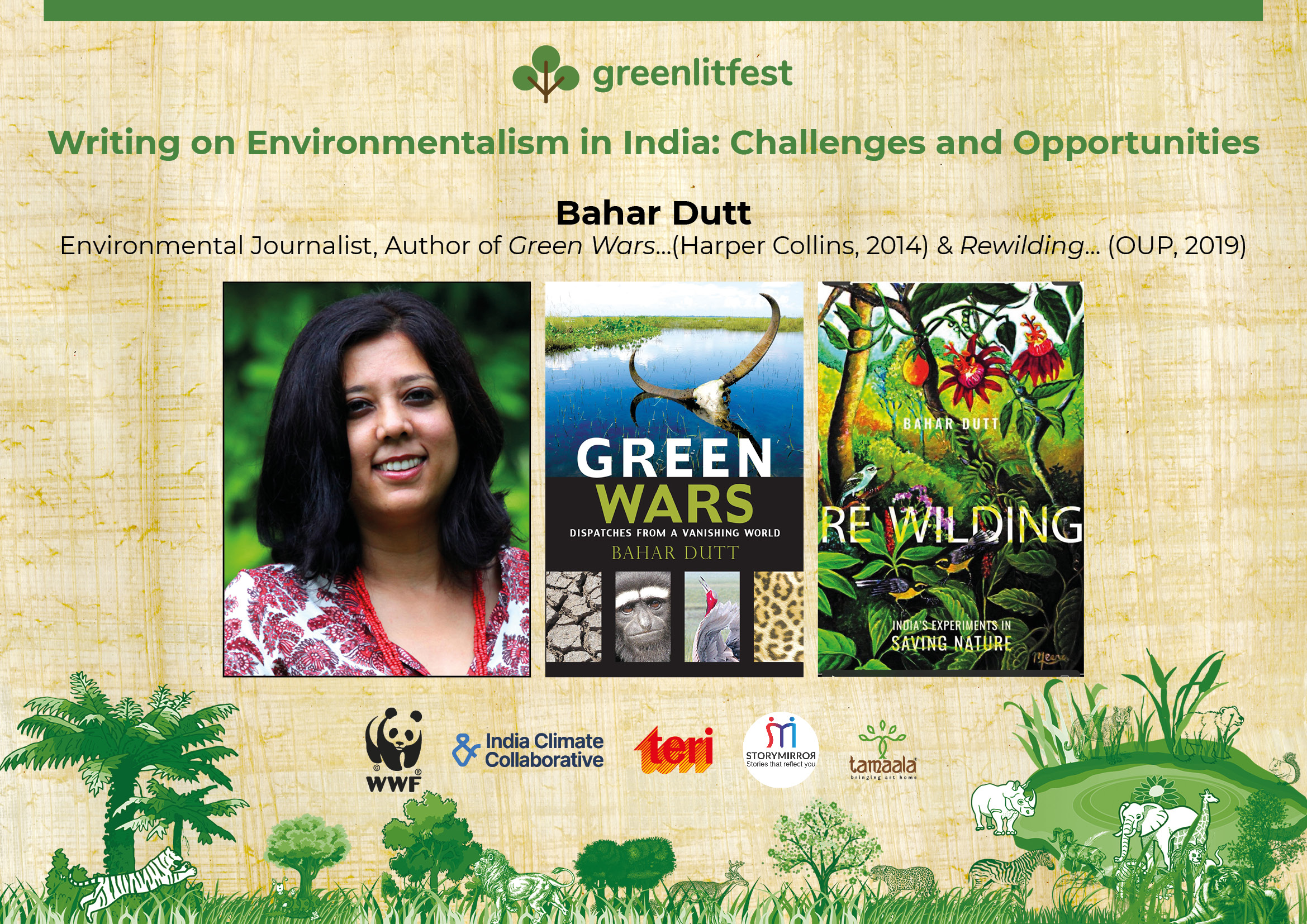 Bahar Dutt
Award winning journalist Bahar Dutt is considered as one of the foremost voices for the environment in India. A trained conservation biologist, she has worked as an Environment Editor with India's leading English newschannel CNN-News18 and won over 12 national and international awards for her reportage on green issues. Her hard-hitting investigative stories have led to the shutdown of an illegal mine in Goa and a shopping mall on a river bed. She is the author of two books Green wars: Dispatches from a Vanishing World with Harper Collins (2014) and Rewilding: India's Experiments in Saving Nature with Oxford University Press (2019). She also runs a Youtube show called Earth Talks for the Observer Research Foundation.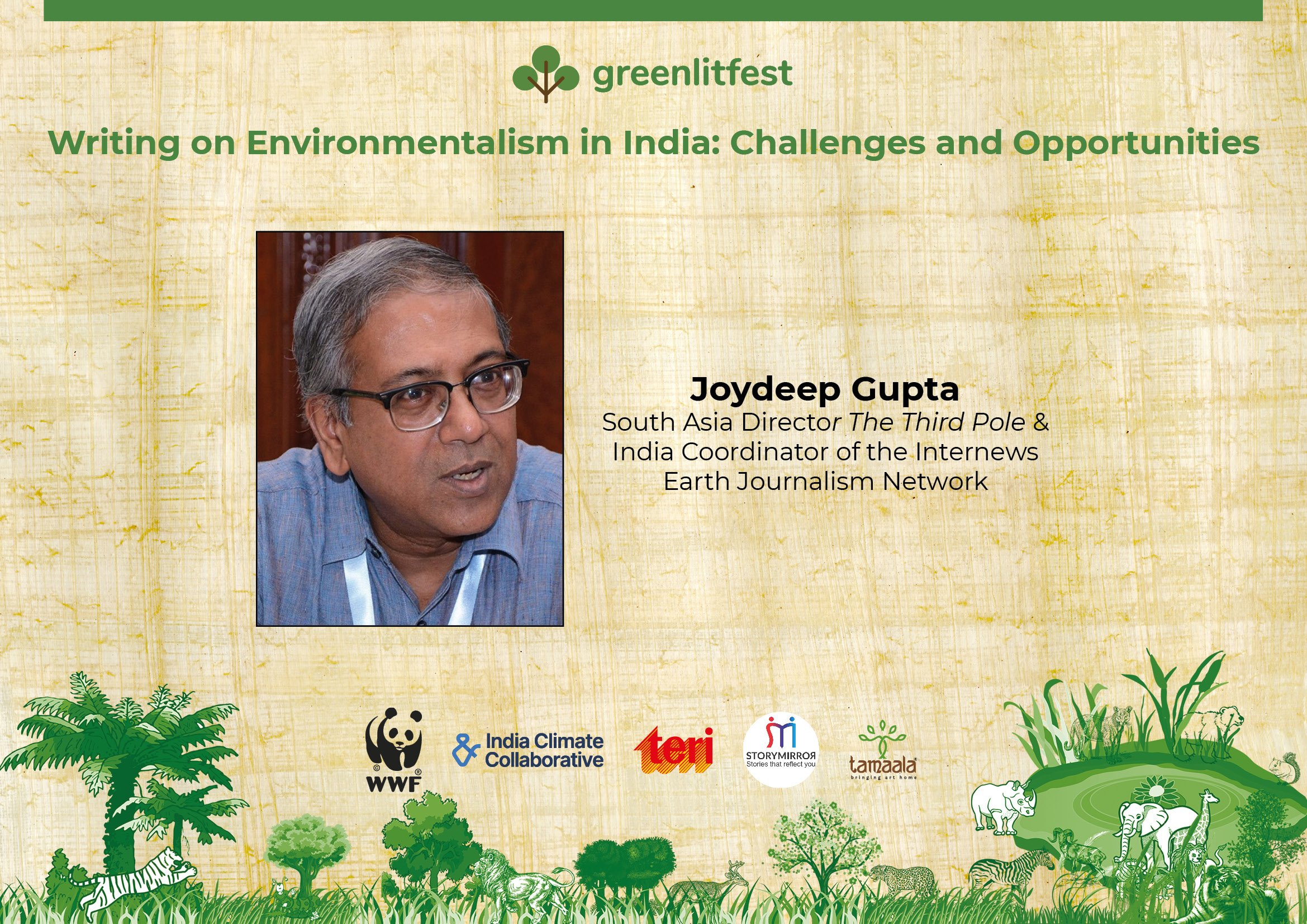 Joydeep Gupta
South Asia Director of The Third Pole and India coordinator of Internews Earth Journalism Network, Joydeep Gupta writes, commissions and edits articles on climate change, water, biodiversity, pollution and sustainable development. He also trains environmental journalists and teaches environmental journalism at OP Jindal Global University. Joydeep won the 2012 Green Globe Award at the Delhi Sustainable Development Summit organized by The Energy and Resources Institute. He has reported earlier for Indo-Asian News Service, The Statesman, The Sunday Observer and Sunday Mail. Joydeep is the Vice President of the Forum of Environmental Journalists in India. He has a Master's degree in Environmental Economics and Environmental Management from the University of York (UK), and has edited books for university students on biodiversity loss and conservation and for school students on environmental studies.