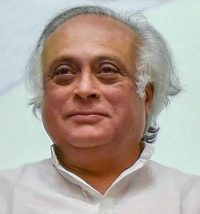 Jairam Ramesh
Member of Parliament, Former Minister of Environment and Forest, Prolific Author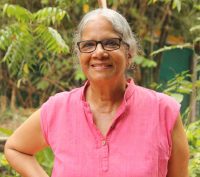 Zai Whitaker
Acclaimed naturalist, educator and writer
Zai Whitaker lives and works at the Madras Crocodile Bank, of which she and ex-husband Rom are founder-trustees.  Her interest in conservation stems from a family of naturalists including her father Zafar Futehally (who started WWF-India) and uncle Salim Ali the ornithologist. Zai is also a teacher; she taught at the Kodaikanal International School for 18 years and was Principal of Abacus Montessori, Chennai and Outreach School in Bangalore.
Zai is the author of twenty books, most of them for young readers on environmental issues. They include Andamans Boy, Kali And The Rat Snake and the e-book Zyrus The Virus.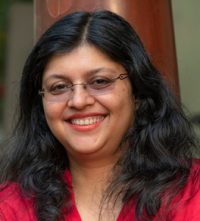 Harini Nagendra
Director, Research Centre, and Professor of Sustainability at Azim Premji University
Harini Nagendra is an ecologist and Professor of Sustainability at Azim Premji University. She is internationally recognized for her research on conservation in forests and cities of South Asia. For her interdisciplinary research and practice, she has received a number of awards including the 2009 Cozzarelli Prize from the US National Academy of Sciences, the 2013 Elinor Ostrom Senior Scholar award, and the 2017 Clarivate Web of Science award.
She is the author of Nature in the City: Bengaluru in the Past, Present, and Future (Oxford University Press, 2016) and Cities and Canopies: Trees in Indian Cities (Penguin, 2019, with Seema Mundoli) as well as recent papers in Nature, Nature Sustainability, and Science.
Harini writes a monthly column 'The Green Goblin' in the Deccan Herald, and a fortnightly column 'Nature in the City' in Hindustan Times. She speaks and writes on issues of urban sustainability in India.
She has been a Lead Author on the IPCC AR5 reports and engages with international science and policy as a Steering Committee member of the Future Earth Programme for Ecosystem Change and Society, and the Future Earth Urban Knowledge Advisory Network.
Radhika Suri
Senior Director, Global Networking & Early Childhood Education
Radhika, an educationist and story teller at heart, has been working towards shaping education in India through innovative programmes and policy advocacy for over three decades. Through her journey as a teacher, education entrepreneur, and eventually, into the non-profit sector, she has applied her domain expertise and pedagogical understanding in the development of educational programs, curriculum frameworks, learning resources, creating learning spaces, and assessment for a diverse range of audiences.
Currently, she is the Director of Environment Education at WWF India, where she reshaped the education strategy to expand outreach, improve communication, and deliver successful pilots for state education departments to scale. From urban areas to the remotest areas of India, WWFs standardized education programs, designed under her leadership, continue to have an impact on the lives of over 500,000 children and youth every year. A true believer in the power of books and stories as teaching tools, she has focused on expanding WWFs publication repository to include engaging and creative books, guides, manuals and more for teachers, students and youth.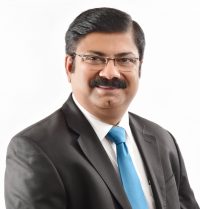 Santhosh Jayaram
Global Head – Sustainability, HCL Technologies Limited
Santhosh Jayaram's career spans almost 3 decades across manufacturing, consulting and auditing in the environmental and social space. He is currently the Global Head – Sustainability, HCL Technologies Limited. He was the head of the sustainability and CSR advisory practice at KPMG, where he developed the biggest consulting team in India in this space and worked with more than 100 companies in India alone. His work over the years has resulted in associating with projects across 20 countries.  He is associated with development of various domestic and international standards in this space. Recently, he was involved with the SEBI technical committee on Social Stock Exchange and was part of the task force set up by the Department of Economic Affairs to develop the Sustainable Finance Taxonomy for India. Couple of his work with clients are featured as case studies with Harvard and INSEAD.
He is the author of Still Speaking – Volume 1 – Lockdown Days (Notion Press, 2020) and Still Speaking – Volume  2 – Garden Chronicles (Notion Press, 2020).
Videos of Santhosh Jayaram