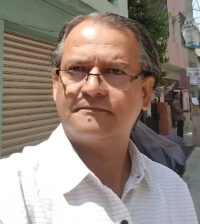 Benedict Paramanand
Founder
Bengaluru-based Benedict Paramanand has been pursuing advocacy journalism and media entrepreneurship since 2003.
He founded www.managementnext.com in August 2003 to offer a holistic perspective on Management to executives, to enable them to become more effective and responsible for the aspirations of all stakeholders.
He founded www.sustainabilitynext.in in 2013 to excite Indian executives, entrepreneurs, and graduate students to approach Sustainability as a 'doing well by doing good' doctrine.
He is also the co-founder of India's first and largest business literature festival – The annual Bangalore Business Literature Festival www.bangalorebizlitfest.com, that offers a platform for authors and readers to hold deeper conversations on everything that helps build and nurture career paths and vibrant enterprises.
Benedict believes that India needs more authentic and well-written biographies to excite its citizens about the adventure of entrepreneurship. His three biographies are Sushil Mantri – Big Bets, Big Rewards (2013); C K Prahalad – The Mind of the Futurist (2014) and Baba Iqbal Singh – Mission to Reboot Punjab Through Value-based Education (2017). This book was launched by Dr. Manmohan Singh, former Prime Minister of India.
His latest book is Smash! The Rise of Indian Badminton – Stories of Grit & Triumph (2020).
Meghaa Gupta has been working in Indian children's publishing for more than a decade. Her brush with environmentalism began in 2013 and she has done projects with TERI and WWF-India.
She is the author of The Green Guide to Environmental Courses and Careers (TERI, 2016) that was endorsed by Dr MS Swaminathan, the picture book A Home of Our Own (Tulika, 2018) that was awarded the Best of Indian Children's Writing (Contemporary) award and curated by the United Nation's Sustainable Development Goals Book Club.
Her latest book, Unearthed: An Environmental History of Independent India (Penguin, 2020) was part of the Parag Honour List 2021, curated by the Parag Initiative of the Tata Trusts that promotes literacy through children's literature, and was among the Top 3 books shortlisted for Best Children's Author by the Times of India's Auther awards.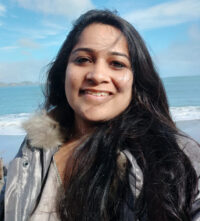 Pooja Bhula is a Mumbai-based journalist. She writes features on subjects ranging from books, business, and lifestyle to environment, gender, and sexuality. You'll find her bylines in NPR, Mint Lounge, Hindustan Times, The Hindu, Indian Express, DNA, Times of India, Mumbai Mirror, National Geographic Traveller, Conde Nast Traveller, Scroll.in, FirstPost.com, Arre.co.in to name some.
She's the co-author of Intelligent Fanatics of India, a business book that demonstrates the role of culture in enabling organizations to develop anti-fragility and to dominate in their niches. She has also contributed to Jack Canfield's bestselling series, Chicken Soup for the Soul.
Pooja loves trees the way people love their pets and is working at her green thumb. Besides bringing out environmental nuances in her writing, she tries to take up issues and initiatives at a hyper-local level.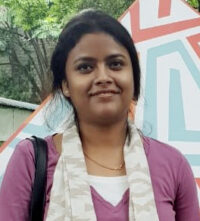 Debarati is a technical documentation consultant with more than a decade's experience in the IT industry, and is currently working as a Business Researcher and Strategist with the Office of Mr S Ramadorai (Former CEO & MD of Tata Consultancy Services). She has worked at the convergence of emerging technologies and intellectual property and was a key content strategist for BRICS Alliance Business Forum 2018, an event dedicated to the enhancement of economic cooperation among BRICS Alliance countries.
A core member of the support team for the Bangalore Business Literature Festival since its inception, she plays a key role in curating the nominations for the BBLF CK Prahalad Best Business Book Awards.
Debarati hails from the picturesque Northeast India and deeply believes that together we can keep the world green and clean.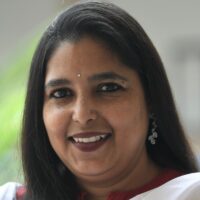 Faculty at BIMTECH. A JNU post-grad, She runs Sustainability Communication and Theatre initiative and teaches Communicative Competence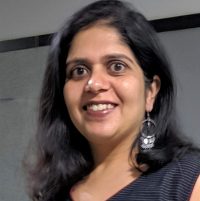 Richa is an avid reader, a dreamer and a firm believer in the power of books. She is passionate about working for and with children, and is of the opinion that learning is a by-product of having fun. After 11+ years of working in the software industry, Richa decided to chase her dream of working with children and books, and started the Hyderabad chapter of EasyLib. While building a successful library, interacting with hundreds of young and adult readers and communicating with playschools and schools to conduct literary events, Richa felt the need for a platform where one could bring all the stakeholders together, to deliver a personalised and qualitatively better experience of learning any art or skill, and worked extensively in the area through her startup KidEngage. She also leads communications for TEDxHyderabad, and is a part of the core team for the last 4 years.