Global Recycling Day was created in 2018 by Global Recycling Foundation to help recognise, and celebrate, the importance recycling plays in preserving our precious primary resources and securing the future of our planet. It is a day for the world to come together and put the planet first, by acknowledging what we throw as an opportunity rather than waste.
On this day, we asked Savita Hiremath, author of 'Endlessly Green: Solid Waste Management for Everyone', a GreenLitFest Honour Book, to share her recommendations for the literature we could read, and here is what she says.
"Picking out favourites is always a hard task. But still, on Global Recycling Day, I would recommend these few books as a must-read for anyone interested in leading a responsible life through refuse, reduce, reuse and recycle.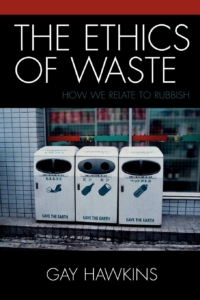 My most favourite is 'The Ethics of Waste' by Gay Hawkins. The title says enough but the beauty of Hawkins' writing is what fascinates the most to any reader who doesn't want everything laid out like an instruction manual. Check out what he writes on earthworms—"the penultimate loss managers"—and their recycling ability: "In facilitating the transition from decay to renewal, worms display an exemplary relation to loss: They show how waste can be generative. How might we adapt the earthworm's arts of transience to our own lives? How might we live in a less destructive relation with waste and loss?"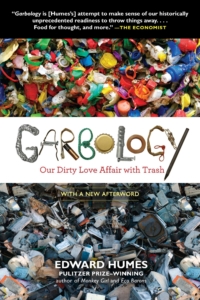 My next pick would be 'Garbology: Our dirty love affair with trash' by Edward Humes. This book is for those who are keen to know what can come out of stellar research and documentation. Said to be the first garbologist, Humes started researching trash before anyone did. In Humes' words, whatever we humans of all civilisations on this planet have accomplished with regard to solid waste management, notwithstanding the moderate recycling efforts in the last few decades, it has been more about 'rearranging the deck chairs than changing the course of a ship headed for disaster'.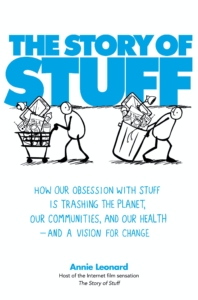 Then comes 'The Story of Stuff: How Our Obsession with Stuff is Trashing the Planet, Our Communities, and our Health—and a Vision for Change' by Annie Leonard. This book can be upsetting for those who truly feel for this fast-deteriorating planet. The statistics presented by the author are mind-boggling. But there's also a good side to it because, as the title says, there are ample suggestions to lead a sustainable life. "Nothing is more important than finding a way to live together – justly, respectfully, sustainably, joyfully – on the only planet we can call home," says Leonard.
Ultimately, what matters is how we respond to this situation at a personal level on which our and our children's future hinges on. Before it assumes a greater dimension, it is first and foremost a personal struggle. As Jiddu Krishnamurthy puts it, 'You must begin very close in order to go very far.'
Let's make this Day count! Today, and always."