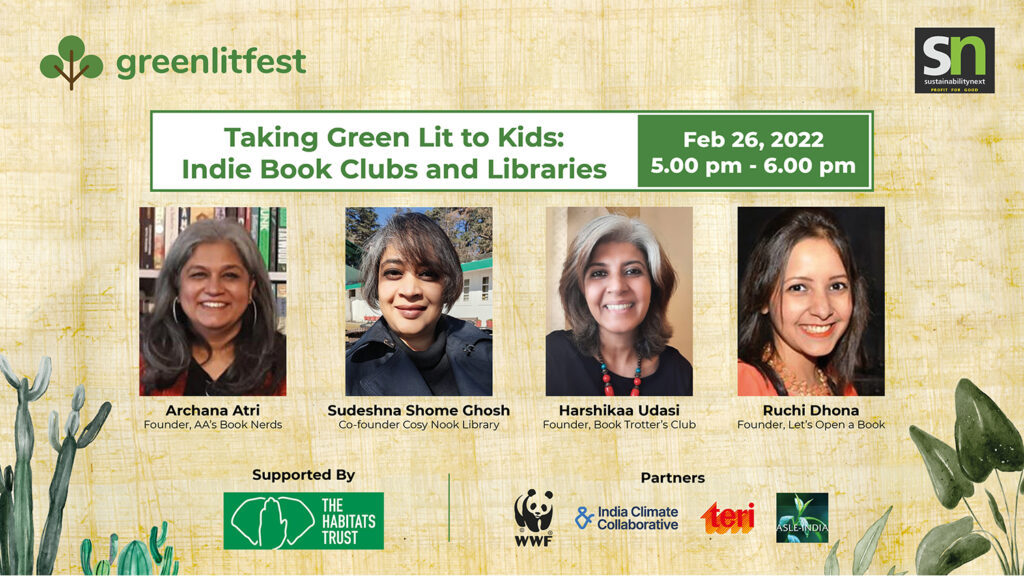 About the Event
A hotter planet, rising seas, worsening natural disasters and disappearing biodiversity… The children of today live in a world beset by climate change and anxiety. Reading well-written environmental literature is the first step in building knowledge and fostering resilience in them. But how does one get this literature to more children?
This year, the children's programme at GLF takes a deep dive into outreach, beginning with a discussion featuring libraries and book clubs that take green books to children, beyond the formal education system, to encourage independent reading and discussion.
How do independent libraries and book clubs emerge and function? How do books, especially green books, enter this network? How are they curated and how do children respond to them? In a post-pandemic world this panel will address some vital issues facing publishers, authors, illustrators, readers, curators and enthusiasts of green literature, everywhere.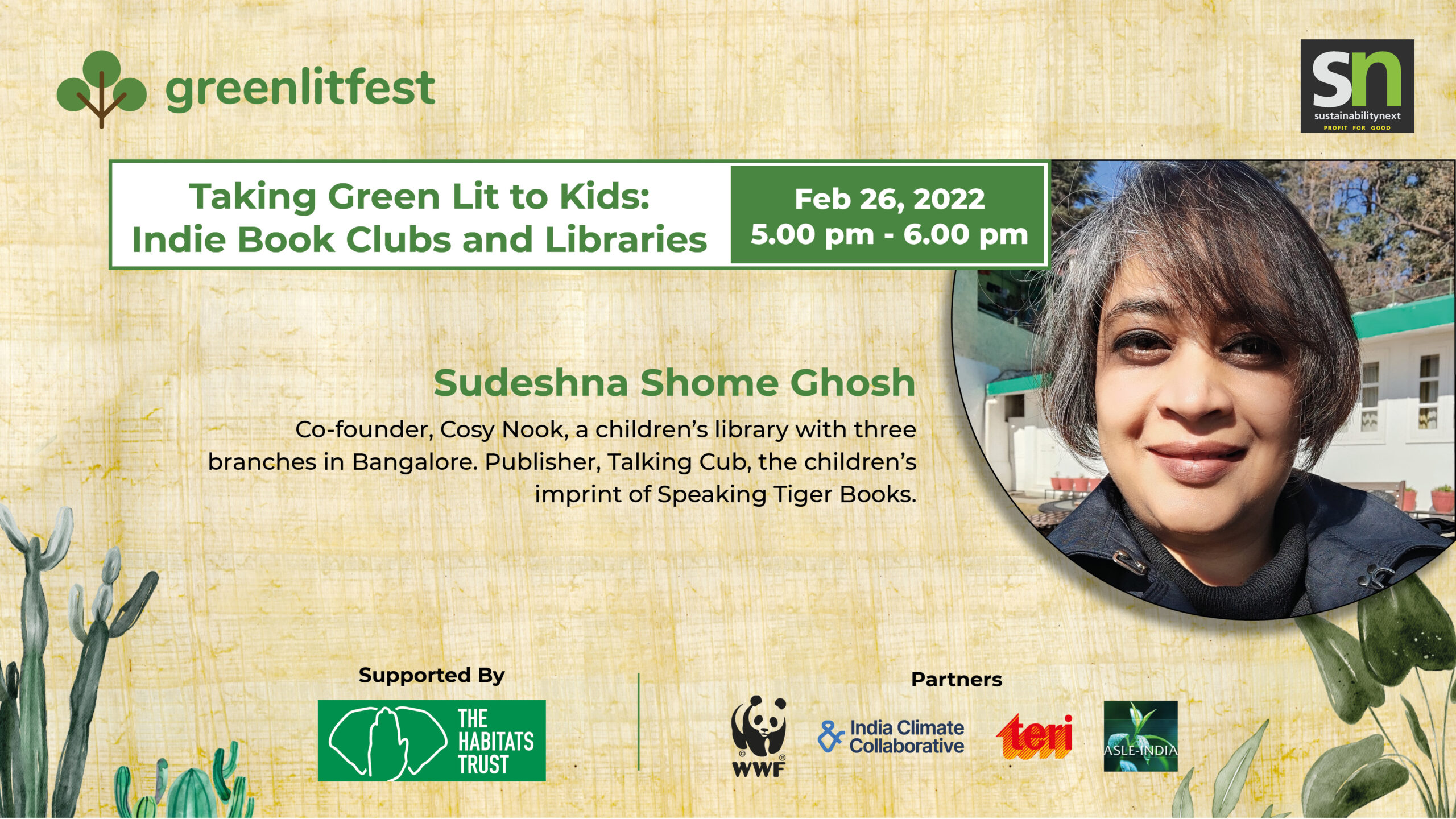 Sudeshna Shome Ghosh
is an editor and writer based in Bangalore. She has worked in the publishing industry for two decades at Penguin and Rupa, heading their children's publishing imprints. Presently, she is the Publisher at Talking Cub, the children's imprint of Speaking Tiger. She is also a partner and co-librarian at Cosy Nook, a children's library in Bengaluru.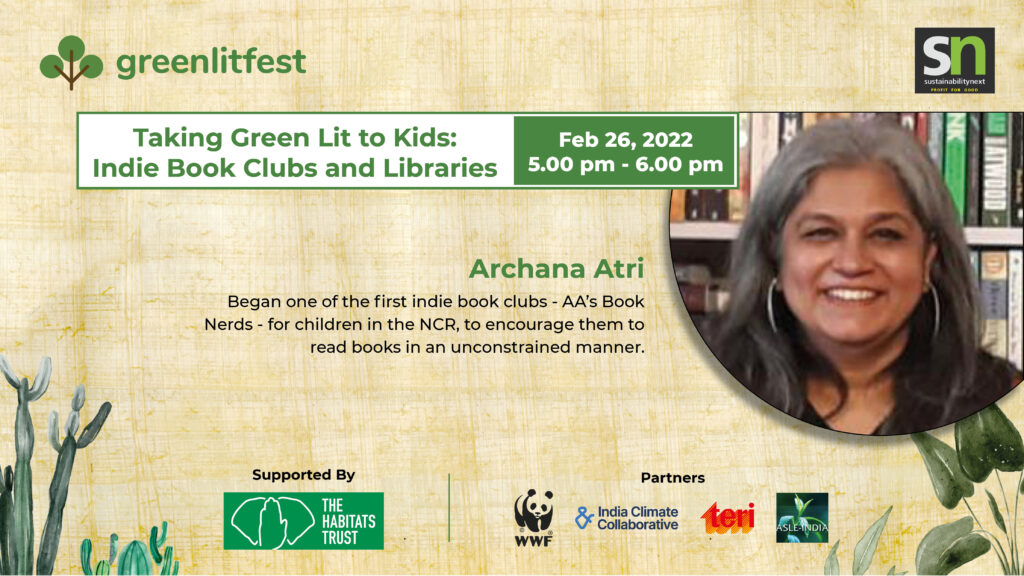 Archana Atri
A champion of Indian children's literature, Archana Atri began one of the first indie book clubs – AA's Book Nerds – for children in NCR, to encourage them to read books in an unconstrained manner.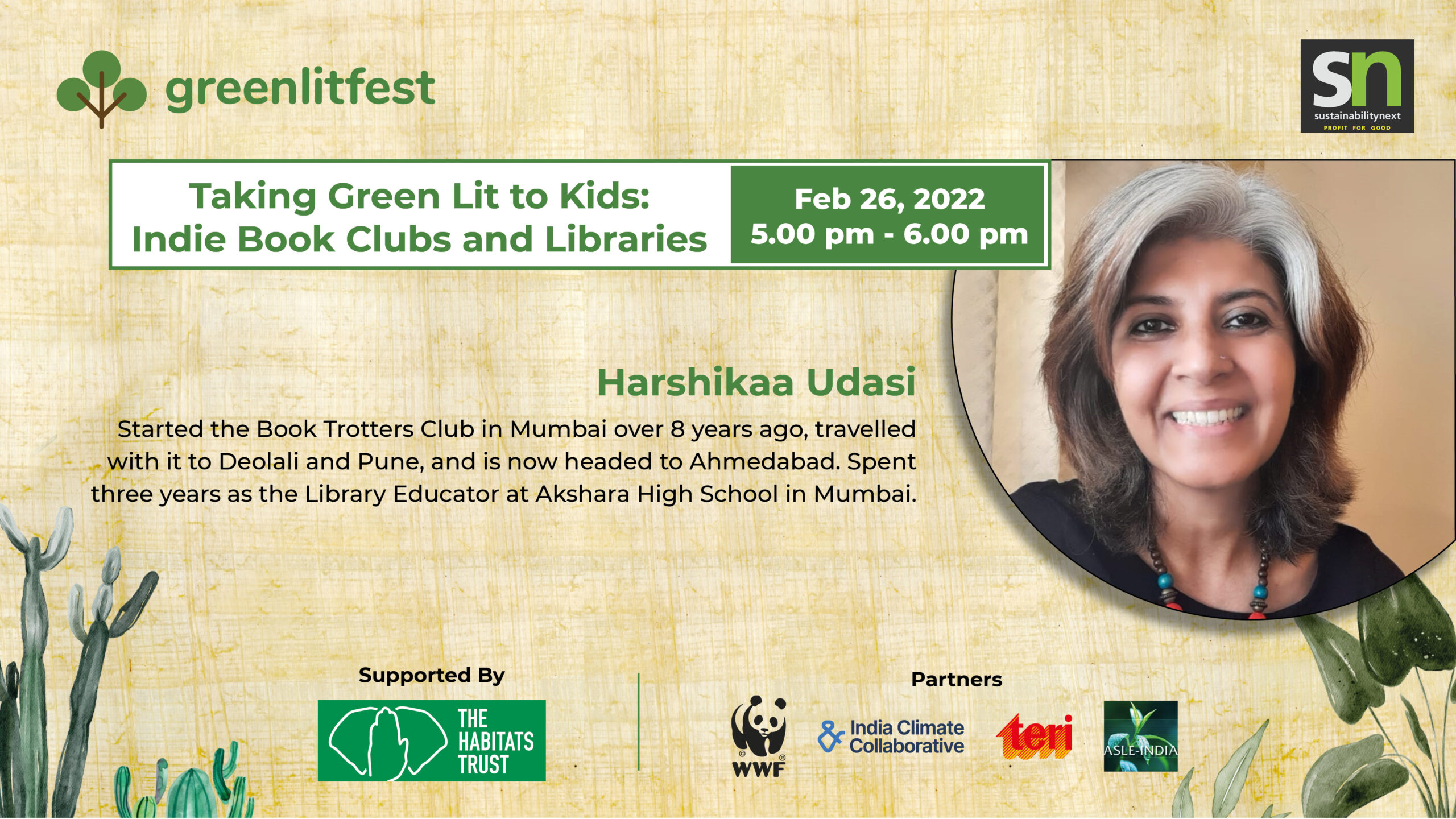 Harshikaa Udasi
has been travelling with her Book Trotters Club for over 8 years now. Started in Mumbai, the children's book club has travelled to Deolali and Pune, and is now headed to Ahmedabad. Having entered the online world during the pandemic, it has clubbers joining in from different parts of India and even abroad. Harshikaa has also spent three years as the Library Educator at Akshara High School in Mumbai.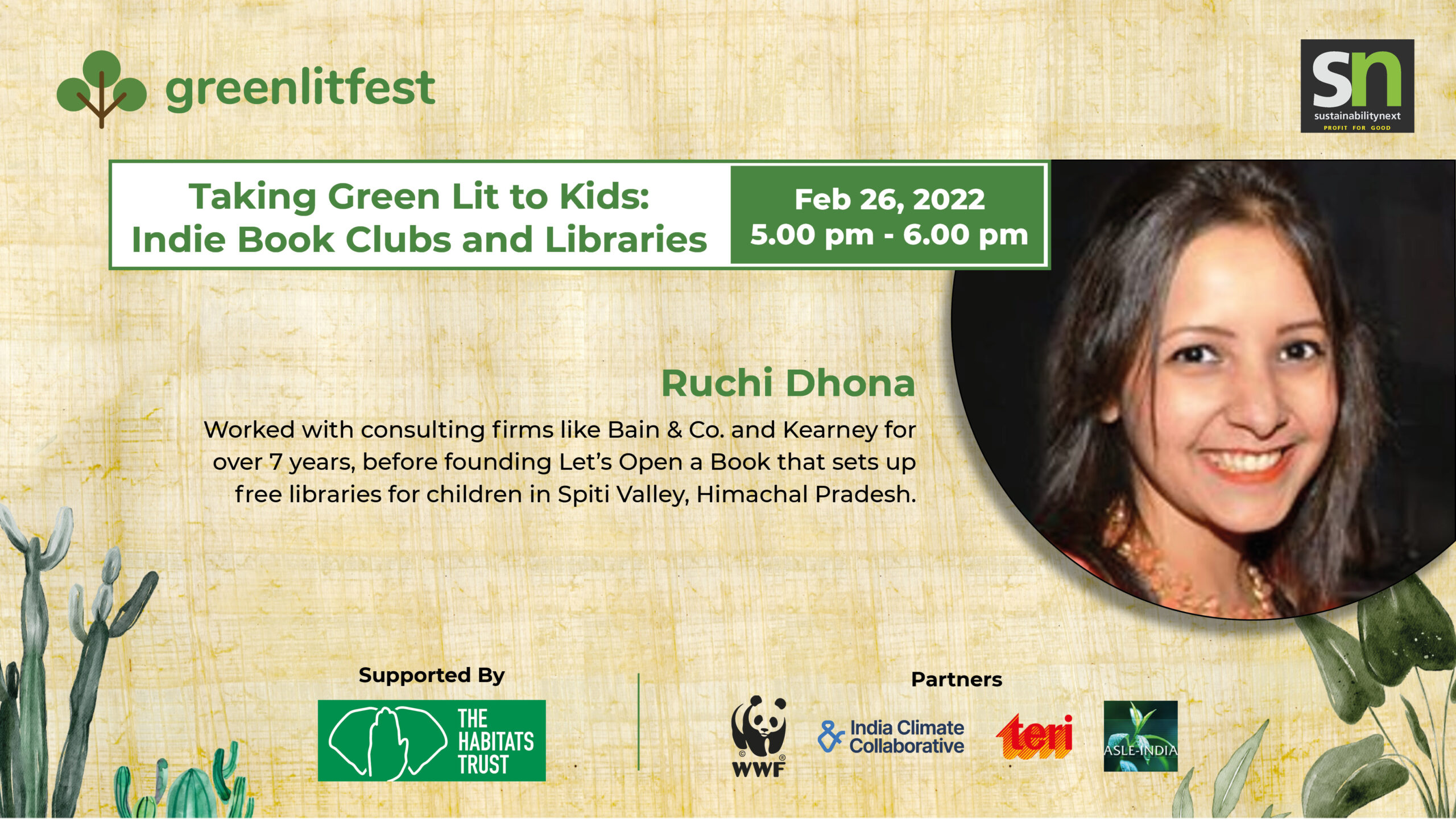 Ruchi Dhona
Armed with a degree in English Literature from St.Xavier's College, Kolkata and an MBA (Marketing) from IMI, New Delhi, Ruchi Dhona began her career working with consulting firms like Bain & Co. and Kearney. However, her passion for bringing the joy of reading to children in remote villages prompted her to switch tracks and she founded Let's Open a Book, an organisation that sets up free libraries in Spiti Valley, Himachal Pradesh.