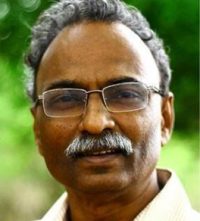 Hariharan Chandrashekhar is an environmental economist, entrepreneur, sustainability professional, mentor, writer, policy advocate and urban analyst. He is the founder of BCIL AltTech Foundation, a non-government, not-for-profit, industry-led and industry-managed Trust. Its mission objective and his work over thirty years has focused on zero energy development strategies for buildings with freedom from the grid for energy, water and waste.
His work as founder chairman of Biodiversity Conservation India Limited has led to the creation of over 3 million square feet of homes that have signified the pioneering of some of the best green and sustainable practices in the building sector from about 1991, when he founded the Academy for Mountain Environics and worked on local solutions for kitchen energy and localized solutions for villages in the sub Himalayan region of Garhwal. ZED Homes (standing for Zero Energy Developed Homes) with over 2,000 homes spread over 14 projects have stood testimony to what can be achieved within the enterprise mode with a business base of over USD 100 million when he stepped down as executive Chairman in 2015.
Over recent years Hariharan has worked with World Resources Institute and the Asian Development Bank mentoring green start-ups and their business models for sustainable solutions with low-carbon footprint for products and services in areas of energy, water, waste and air management.
Under another WRI program he has worked on studies relating to residential apartments and energy outcomes. As an expert panel member for Swiss RE, he has been engaging businesses, communities, institutions and entrepreneurs to accelerate the adoption of market-based solutions to shift energy use from fossil fuel to clean, renewable energy resources and promote energy efficiency and Demand Side Management among industrial, commercial and institutional users. He has also served as Technical Member for Karnataka Urban Water Supply & Sewerage Board (2012-13).
He is one of the most awarded realtor CEOs with over 50 awards from four continents and 9 nations – Japan, France, Thailand, the USA, the UK, The Philippines, Spain, and Sri Lanka, Australia. His projects have been awarded the San Diego Green Award, the IENS Award from Kanagawa, Japan, the Green Apple Award from the UK, the Asian Water Champion honour from ADB, Manila, Innovation awards from Bangkok and Singapore, among others.